The most common question I get asked is how to make Electronic Dance Music (EDM). To me this is any music you dance to that came from a computer. IE; [Insert Word+] House, Techno, Bass, Deep, Future [+Insert Word].
The blunt answer is…commit and go learn. As soon as you do that, you have become an artist, producer or dj, it's that simple. Oh, and whether you are a fan that likes to party or seeking a long term career, there is fun to be had for all;)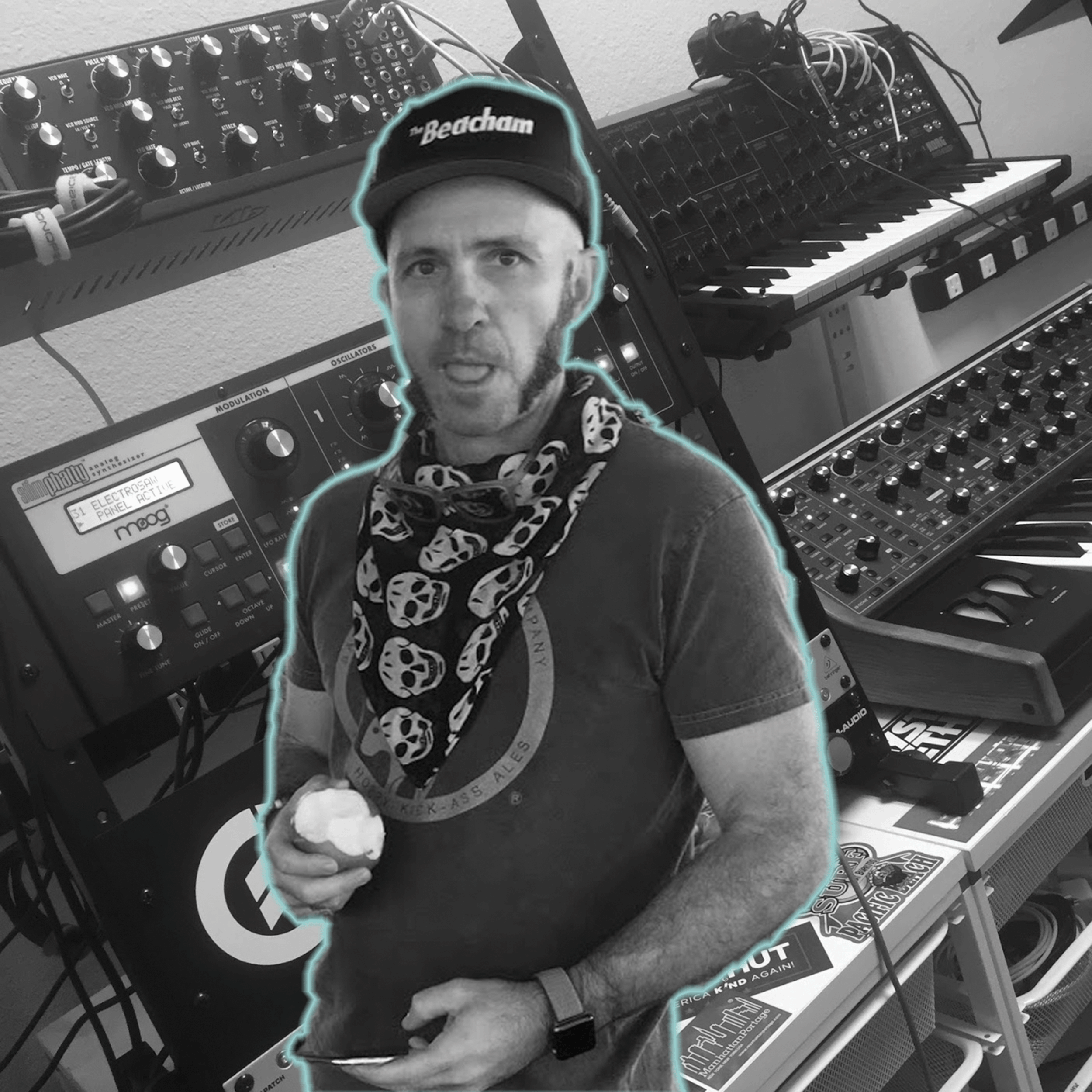 I've been committed one way or another (and possibly should be committed to the loony bin) for most of my adult life. I've spent more time making music, studying tutorials, software and outboard gear then is probably healthy. There is always more to learn, I am often frustrated with something, and inevitably curious about some new shiny disco ball. I hope you will be to;)
In order to push you on your way to being whatever it is you envision, here is a list of resources I like. They are all professional outfits, ranging in cost from free to your life savings, possibly even first child. Regardless of cost, they will all take commitment.
The Digital Audio Workstation (DAW)
You're going to need a DAW or Digital Audio Workstation at some point. Yep, software, don't sweat it yet, but if you don't know any better and have money to burn just jump in with Ableton live which you will see in most of the courses below because that's what I use.
I highly recommend you can get the Intro version for $99 or even snag the standard for $269 if you're a student. Intro has some limits but if this is all new to you it will keep you busy for at least a year and should be the least of your financial concerns if you are serious about making music or DJ mixes.
Online Schools (Order of Preference)
Ableton | I have used Ableton Live for 10+ years. I've used many, and it is my digital audio workstation (DAW) of choice. With its unique session view and traditional arrangement view, you cannot go wrong. You will need some kind of DAW, and Ableton has a great range of price/feature options from beginner to advanced. Dive in.
Warp Academy | All levels; specific courses for producing and djing with Ableton Live
Producer Tech | All levels; lots of walkthroughs from notable producers. Their tutorials are often used by many other online academy's so you can jump right to the source.
Sonic Academy | All levels; original and aggregate content, they also have software, sounds, tools, etc…
ADSR Sounds | All levels; big on youtube, lots of deep dives on different products that could be uses in any DAW.
Ask Video | All levels; goes far beyond music, but if you need all your tutorials for design, music, etc from one spot, they are pretty thorough.
Udemy | All levels; similar to Ask Video, generally great pricing and you can learn how to build software in F# while you are at it;)
Brick & Mortar Schools (A-Z)
Dubspot | I have only used a few free tutorials but they were really early in the "serious about EDM education game" so im sure you can go deep.
Icon Collective | I have only used a few freebies, but they have a long list of notable EDM winners with their diplomas, must be doing something right.
Point Blank | I've mostly used their YouTube vids, I can always find deep dives on obscure things from them or their guests.
Scratch DJ Academy | I used them for Serato and Turntablism classes when I was based in NYC and into that sort of thing. More the DJ side of things, but I tossed them in as they are veterans and run by some legit artists. Worth a look especially if DJing is your focus.
People (A-Z)
There's a zillion people making tutorials. Here's a few of my favorite personalities across multiple genres that also have notable careers as touring artists past and present.
Ill Gates | Youtube
Olav Basoski | MacProVideo
Simon Shakleton | Website
Slynk | Youtube
Podcasts (A-Z)
Not all podcasts are created equal. I find these podcasts useful without clutter and time well spent during a commute or when you are not next to a computer. Most have websites and such, and some may be discontinued but the episodes are still gold.
Music Production Podcast | Apple | RSS
Producing Out Loud | Apple | RSS
Ableton Live Music Producer Podcast | Apple | RSS
Tools
Once you have made it thought any of the above, you will likely become obsessed with finding tools including templates, sounds, plugins, etc…that help you make whatever you nosedive into. For example, I started by doing edits, bootlegs and mashups of popular songs and still enjoy this today. Don's sweat this, as time goes on, this will come to you and your library of this stuff will grow out of control. More on that another time.
Yo Packs
These are my Ableton Live based construction kits of my songs. I highly recommend you get the Ableton Live trial or hopefully entry level version ($99-ish) grab a couple Yo Packs, and have fun. You can find a few of them in my Downloads section. If you are a pro, these also have stems to use in any DAW.
Enjoy The Ride!
Wes